Product Licensing
Leveraging intellectual property into streams of royalty income is our specialty.
Representation on Contingency
We are only paid as a percentage of royalty deal income
Negotiations
We seek to get you favorable license deal terms
Tradeshow Attendance
We have boots on the ground at major consumer product industry expos
Contract Preparation
We prepare the term sheet and contracts with our attorneys
Networking
Through shows and industry events, we seek to remain connected
Deal Management
We oversee the license deal to insure royalties are paid timely and accurately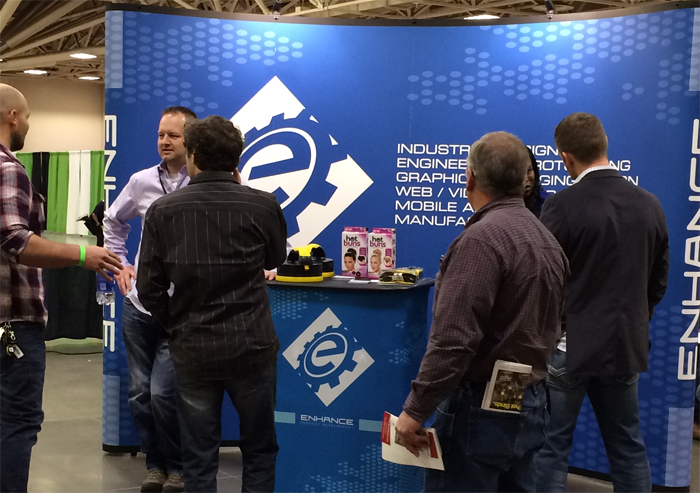 Licensing Representation
Often times our clients are not in a position to manufacture and bring their products to market. Either they are an inventor or entrepreneur with limited capital or they are a company that has developed a product that falls in a market segment outside their core business.
Whatever the circumstances, licensing your product to a company well positioned to sell it in high volume is a powerful method of monetizing your intellectual property. The strategic alliance involving your innovative product and a company's established brand and distribution channels can result in your product on the shoves with increased speed and at a reduced risk to you.
What is licensing?
At its basics, licensing is like leasing out your proprietary product.  You retain ownership in the intellectual property, but you grant rights to another company to manufacture, import, advertise and sell your product within a certain territory for a period of time.  For those rights, the company (or "licensee") pays a per unit or percent royalty on all sales.  The benefit to the intellectual property owner is that they don't need to pay for all of the tooling/manufacturing, warehousing, fulfillment, liability insurance, etc., making the upfront costs associated with launching the product far less.  Also, the inventor benefits in selling higher volumes since they leverage the company's existing distribution channels and brand name.
Which companies license new products?
With the increasing pace of technology and consumer appetite for new products, product life cycles are shortening.  In order to maintain or grow market share, more and more companies are opening their doors to products that have been developed outside their company.  Consequently, it has become very rare for a company with a product line to not accept invention submissions.
NOTE:  As you consider a company to work with, focus on those with complementary brands and strong distribution into the channels you envision your invention selling.  This way, you are benefited by their brand and access to market, and they get a new innovative product to add to their line.
What are the key components to a license deal?
As with most deals, the key components to a license deal revolve around the financial arrangement.  Those are the royalty rate, advance (and/or bonus) and yearly minimums.  The royalty rate can be a percentage of sales or a set per unit amount; the advance is an amount at signing that serves as a portion of the royalties already due to the inventor; and the yearly minimums is a set amount of units that need to be sold each year for the company to retain the license.
NOTE: Be sure to include required reporting and a right to an audit to insure accurate payments.  Also, in the contract require the licensee to list you as a named insured in the product liability insurance.
What are the typical royalty rates?
Royalties range vastly across various industries.  In consumer markets (housewares, hardware, toy, etc.), commonly royalties range from 3-7% of the wholesale price.
Do you represent products for licensing on contingency?
Yes, however only products that are fully developed, with accompanying collateral presentation material are represented on contingency.  Further, we need to review the product (free of charge) to determine license feasibility before moving forward.
If your product is not developed, click here to learn more about our Design for Licensing strategy for inventors.
Which trade shows do you attend?
Every year we attend the trade shows listed below and we will also add new shows depending upon the portfolio of products that we are representing at any given time.
How do I get started?
Reach out to us by calling or emailing to get the process started.  We will execute a Nondisclosure/Confidentiality Agreement and assess if we are a good fit.  Click here to contact us.
Have any Questions?
We are here to help with any of your product licensing questions.