Acknowledgements and Accolades in the Media
People are talking about Enhance Product Development and the products we develop
Finalist For Two Housewares Global Innovation Awards
Enhance Product Development, a Minneapolis-based design firm serving brand-name consumer product companies, start-ups and inventors alike, is turning heads in the housewares industry. Known for developing "smart solutions to real problems" on behalf of their clientele, Enhance was notified that two of its licensed products were finalists for the highly coveted IHA Global Innovation Awards.
"We are both thrilled and humbled," said Trevor Lambert, the founder and CEO of Enhance. "It is validation that our design process and methodology achieves meaningful results for our clients and licensees. In the end, that will always be our core focus."
The two products up for awards are the Skillet Slingers, a hand tool for browning ground-meats, and Exact Egg Boiler, a kitchenware solution that results in perfect hard-boiled eggs.

Ideation, Design and Licensing for Inventors
With walls covered in brainstorm whiteboards and a 3D printer constantly humming as it churns out parts for the next new prototype, you'll find the "Invention Lab" of Enhance Product Development a flurry of innovative activity. If you are an invention nerd a trip to Enhance Product Development is an opportunity to really geek-out.
"The DNA of our company is all about enabling innovation," said Trevor Lambert, founder and CEO of Enhance Product Development, a product design firm that has quietly been churning out many hit products that inventors are sure to recognize. "In collaboration with our clients, we enthusiastically tackle new design challenges with vigorous creativity. Whether it's a startup looking to launch a new product line or an inventor with one invention concept, our mission is to offer smart, impactful solutions to our customers' needs."
For me, the real interesting piece of what Enhance does is their work with concepts. Many times inventors will come to me with more than an idea but less than an invention, which can be a real valley of death for inventors to navigate. So many good ideas get trapped in the uncomfortable space between something more than an idea and something less than a full-blown tangible invention. For those inventors facing that dilemma Enhance Product Development can help, particularly if you are an inventor or entrepreneur looking to license your invention. They have tailored a service aptly named Design for LicensingSM, which is Enhance's service for inventors specifically seeking to earn royalties rather than taking a product to market themselves.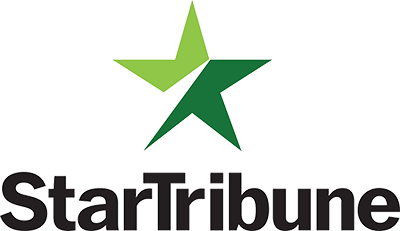 Innovation: Enhance Takes Product Ideas to Market
With about 20 employees, Enhance walks clients through all the steps of curating an invention idea, from several rounds of concept sketching, CAD development and photorealistic rendering to logos, graphic design and generating a full presentation for pitching the product.
Enhance Product Development mainly works with start-ups and inventors looking to license their products.  The company also works with brands not large enough to have a design department or enough marketing expertise in-house.
"A lot of times we are working with an inventor who has an idea in his or her head, and we are trying to get it out there," Lambert said. "Your typical CEO or VP of marketing, who makes decisions on these products, [doesn't] always have a lot of imagination, so we want them to see it."
Product Accolades
Our products have been featured on