Industrial Design Services
Our design team seeks to design the most innovative and appealing products imaginable to create meaningful solutions that drive sales for our clients.
Ideation Concept Sketching
Brainstorming product concepts that seek to solve a defined problem
Concept Storyboards
Comparison studies of products and concepts within a targeted segment
CAD Development
Refining product concepts and blueprinting for manufacturing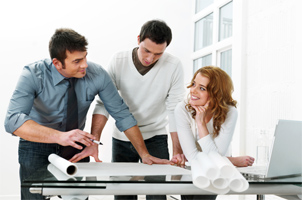 Inspired Industrial Design Work
Enhance seeks to develop designs that inspire and exceed expectations. Our enthusiastic industrial design group is passionate about innovation and is resolved to make our clients objectives central to the process.
Our industrial designers take a direct and methodical approach with the goal of creating the most appealing products imaginable with meaningful solutions that drive sales for our clients.
Industrial Design is conceptualizing your product through a phased approach of inventing and development. Our process is methodical to provide our clients with an effective and economical approach to product development.
We Love Working With Companies of All Sizes
From inventors to start-ups to established consumer product firms, Enhance can be a valuable asset to your product development needs.
Have a Question?
There is no such thing as a dumb question, we're here to help.