Does Enhance sign a Confidentiality or Nondisclosure Agreement?

Yes, disclosing your invention to Enhance is always 100% confidential. We understand that you want to be comfortable and take the proper precautions with your inventions and are glad to accommodate. You can view our standard Confidentiality/Nondisclosure Agreement by clicking here.

How do you develop my invention?

Depending on the package selected (and working hand-in-hand with you, our client), our designers usually start with sketch art brainstorming called "ideation" to develop various designs that may be potential solutions to determine how our client wants their invention configured. Then we utilize the latest software and technology to develop the 3D CAD files and render the product to look "photo-realistic" for marketing purposes. Once the design is completed we move into a branding phase where our staff develops the logo and sell sheet for pitching your invention to customers, buyers, investors or licensees. We can also develop a computer generated product demonstration or animation, showing your product in use. All of the 3D files, rendered images, marketing material, animation and drawing files (with dimensions, materials, volumes, weights, etc.) are provided to the client to enable them to take the next steps with their invention.

What is a "Virtual Prototype"? Why do I need one for my invention?

The Virtual Prototype is a computer generated image that shows the invention as if it exists in real life. In the industry these images are referred to as "photo-realistic renderings" and are powerful tools for inventors to display, market and pitch their inventions very cost effectively – without need of building the actual physical prototype. Furthermore, the 3D CAD software that generates these images is the basis for getting tools and dies created to mass manufacture your invention. For samples of Virtual Prototypes, view our portfolio here.

What is the difference between the CAD model and the Virtual Prototype?

A CAD (Computer-Aided Design) model is a 3D virtual shape that is created in a 3D modeling program. This 3D model is in the exact shape of your product, but it lacks realistic features such as materials and background lighting. A Virtual Prototype takes this model one step further, by utilizing the 3D CAD model to make the product look extremely realistic. Materials can include metals, fabrics, plastics, glass, wood, stone, and much more. The CAD model can be used for manufacturing purposes, but the virtual prototype that our rendering software produces will give you high-quality realistic images that really grab attention.

Why is the sell sheet important?

The sell sheet is a one-page pitch of your invention that features numerous images and highlights the main selling points and features of the product. The Virtual Prototype is centrally displayed, making the sell sheet a powerful way for inventors or entrepreneurs to pitch their product to customers, retailers, investors or licensees. We will provide an electronic version that can be emailed and can also get color hardcopies printed, although added printing fees do apply.

What is licensing?

At its basics, licensing is like leasing out your invention. You retain ownership in your invention's intellectual property, but you grant rights to another company to manufacture, import, advertise and sell your invention within a certain territory for a period of time. For those rights, the company (or "licensee") pays a per unit or percent royalty on all sales. The benefit to an inventor is that they don't need to pay for all of the tooling/manufacturing, warehousing, fulfillment, liability insurance, etc., making the upfront costs associated with launching the product far less. Also, the inventor benefits in selling higher volumes since they leverage the company's existing distribution channels and brand name.

What is your Design for LicensingSM strategy?

Our Design for LicensingSM strategy is our proprietary system that develops your invention by taking into account exactly what a company needs to license it. We develop the critical components of your invention focusing on industrial design and position your product with marketing material that highlights your unique selling proposition to capture a company's interest. No unnecessary engineering is performed that would accumulate bloated billable hours or fees -- just a streamlined, cost effective approach that seeks to maximize an inventor's chances of licensing their invention without breaking the bank. Our Platinum to Bronze packages offer solutions for any budget, but the Gold and Platinum packages are specifically designed for inventors seeking to license.

Will you actually seek to get my invention licensed?

Absolutely! Once your Platinum or Gold package is completed to your satisfaction, we would utilize our many contacts and begin reaching out to companies that are well positioned to get your product on the market and pay you a royalty. Our staff will make cold calls and attend trade shows to reach out to companies, professionally present your invention, negotiate royalties, prepare the contract and manage the license agreement.

How much are you paid if you get my invention licensed?

First, it is important to note that that there are absolutely no out-of-pocket fees for those who utilize our licensing consultation services after the completion of the Platinum and Gold package. That means you do not pay for our time, travel, office expenses, contract preparation, etc -- since we are paid on contingency (or commission). We are paid as a percentage of the royalties/advances/minimums/buyouts that we get you...if we get you nothing, we are paid nothing. If we are successful, we receive 20% of the license income and you retain 80%. Finally, please note that our 20% only begins when you recoup the amount you paid to Enhance for the design work.

Which trade shows do you attend?

Every year we attend the trade shows listed below and we will also add new shows depending upon the portfolio of products that we are representing at any given time.

Why should I choose Enhance?
How much does your service cost?

For a detailed listing of pricing for each of the packages, click here.

Can you find a manufacturer to make my invention?

Yes, we have boots on the ground throughout Asia and have factories that we work with throughout the US to achieve the best possible price depending on your criteria and the nature of your product. From plastic molding, to metal stamping or forging, to textiles, we can develop the logistical solutions for you so that you can hit your retail price targets.

Why don't you have a set fee for prototyping and manufacturing sourcing?

Since inventions can range in complexity, developing a physical prototype or getting all of the parts sourced overseas can be more or less involved. As a result, we will look at your invention and provide you a free quote with your specific invention in mind -- to start the quoting process, click here to fill out the form for a free review.

What is the process to get started?

Details on the steps to get your invention developed can be found here.

Sign up for our invention newsletter

Enhance can professionally develop your invention.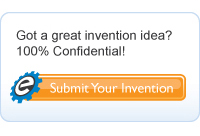 Our Clients are Talking…
"The 3D renderings, logo and sell sheet were awesome! I was very pleased with the feedback that was provided along the way. Lastly, I'm extremely pleased on how quick my rough drawings came alive for me to present my project to companies."
Joe K., Dubuque, IA