YOU'VE GOT THE IDEA...
Team up with Enhance to bring your invention to life and get it to market!
HAVE A NEW INVENTION IDEA?
If you have an invention idea or new product, we want to hear from you. At Enhance Innovations, we help inventors develop and launch their new invention ideas. Simply put, "We turn ideas into REALITY."
So if you are an entrepreneur who has been working on a new invention for years or if you're an inventor who just came up with a new idea for a product, we can help!
REQUEST FREE INVENTOR INFORMATION
100% Confidential. No Obligation Consultation.
All information remains confidential.  Must be 18 years or older.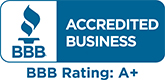 EXPERIENCE THE ENHANCE DIFFERENCE
Our team consistently develops innovative new products!
Will your invention be next?
RETAIL PARTNERS
Our products have sold or are currently selling in


WHAT ENHANCE CLIENTS ARE SAYING
I am almost at a loss for words… Everything from the consultation to the sketches was terrific. Words can't explain how impressed I was with the effort and how everything was completed in a timely manner.
The 3D renderings, logo and sell sheet were awesome! I was very pleased with the feedback that was provided along the way and I'm extremely pleased on how quick my drawings came alive for me.